4 Risk-Free Ways to Increase Your Website Ranking with PBN (Private Blog Network)
PBN or Private Blog Network has been used by a number of marketers for increasing the ranking of the website. But, today, it is considered as grey hat or black hat SEO technique by many experts as a number of websites have been penalized by Google because of this. Still, there are the risk-free ways that can be used to raise the website ranking. In this post, you will know about four such risk-free methods, which will definitely be helpful for the ranking of your website.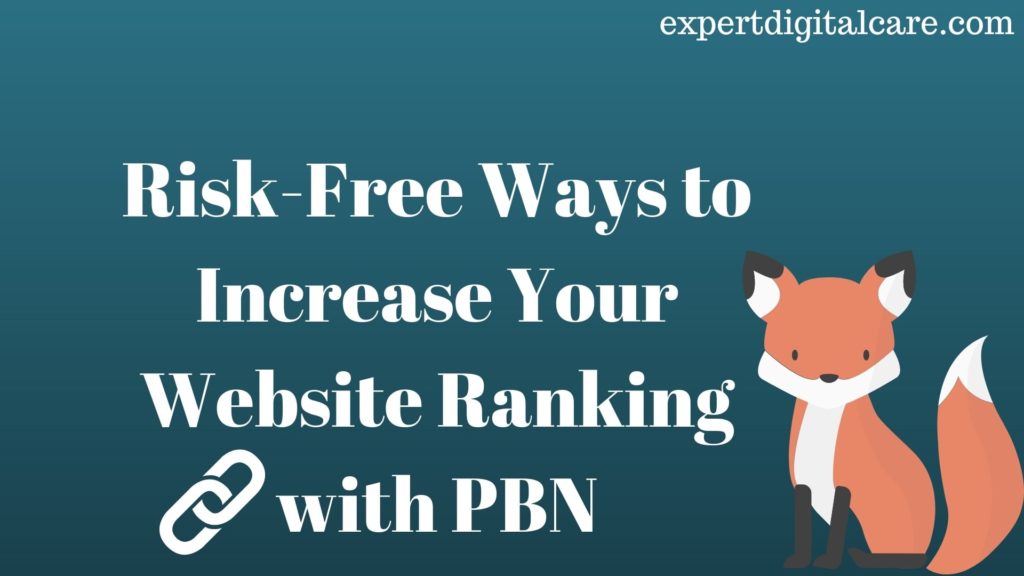 PBN or Private Blog Network – this a bandwagon followed by a number of marketers today for the website ranking.
It has become a subject of debate whether this technique should be used or not for the website ranking. This is the thing which needs a vast explanation.
First, it is required to understand that PBN needs a careful approach. The reason is that it is considered as a grey or black hat SEO technique by some experts as Google had penalized many websites when they used this.
This is why there is the chance of your website to be penalized if you work carelessly on PBN. So, if you choose to work on this technique for your website ranking, you must keep this in mind.
Some experts recognize working on PBN a waste of time, but still, there are some benefits of PBN, and it has helped the webmasters in the growth of the website ranking.
Using a careful approach, you can use this technique for your business on your own risk. PBN is a type of conventional technique used today.
Here are a few risk-free ways you can use for PBN to increase your website ranking.
Use Guest Blogging
The guest blogging provides you with an opportunity to give value to the website of someone else along with getting the backlinks for your website. Backlinks are no doubt the big ranking factors in the present scenario also.
If the guest blogging is done with the right strategy, it will be advantageous for the guest blogging website as well as your own site.  This is why a number of SEO experts use the guest blogging as their major strategy.
All that you need to do is to find a place for the guest blog in your industry and send your article over email. If it is accepted, you can include the backlink. But, don't forget to ask the backlink policy of the websites.
There are the webmasters who do not allow adding the backlinks on the website but in the author bio.
Write Testimonials for Other Websites
Writing the guest blog posts in undoubtedly one of the most popular strategies for generating the backlinks, but they are time-consuming also. Another good and less time-consuming option is writing the testimonials for the other websites.
It is a simple, powerful and might be a more appealing approach. You can provide the testimonials to the websites which you are partnered with. In return, you will get the friendly backlinks from those websites. 
Keep in mind that the testimonials you provide should give genuine value and should not be written just for the sake of writing.
You can do the following to provide the genuine value of the testimonials.
Give a specific number to show the successful experience of the products or services of the website for which you are writing the testimonial. The numbers can be lead generation numbers, revenue numbers, number of opt-ins, and a lot more.

Also, talk about a concern you had when you bought the products or services from the website.
Create the Worthwhile Content
The purpose of writing content is to increase brand awareness. So, it should be the quality content not in terms of language and writing style, but also in terms of the information you provide. In fact, Google also likes the rich content today, and it is also a great source of website ranking.
When the content is shared by the users on the other platforms, it gets value; otherwise, the value is declined.
Therefore, it is highly recommended to provide the content, which is worthwhile for the users. It should have enough information and should have the answers to the questions that the readers are seeking. It also builds your authority in the market, due to which you get the traffic on your website.
Add Regular Updates on Your Social Media Platforms
The social media platforms are great sources to increase the traffic on your websites. When you are active on the social media platforms, they also show that your website is active, which is why it gets the value for the search engines like Google and Bing.
Create the worth-sharing stuff on the social media also in the form of written content, videos, infographics and more. Also, don't forget to share the links of your videos & blog posts on different sites as well as your own websites.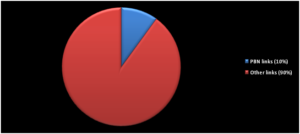 Why PBNs are expensive to build (Strong PBNs )
One of the main biggest cons is the cost of developing and maintaining a private blog network. If you're choosing your domain from expired domain auctions, it's about to cost you a minimum between $50-$300 for a good domain. If you are using domain vendors, the cost will be similar.
So now here I made a short details investment for a complete setup for a  PBNs (private blog network)
Now if you have secured a new domain for you, so here you have to pay for private WHOIS, get hosting, and add content.
So, let's say you secured a domain for $150.
Domain = $150
Private Whois = $5
Hosting = $12
Article = $5 to $8 (a good PBN will have more than one article)
= $180 for ONE site.
Now if You think the cost is high?
Let me tell you about the time investment. If you take 5 to 6 high or medium competition keyword you know very well if you are SEO savvy it's going to take about 4 to 6 months or it can high sometimes. But if you using PBNs you time and money both can be saved but there is one condition you only have to get a link from good PBNs.
Now definitely you thinking that I also want to rank my website with the help of PBNs but what to do I don't have enough budget for making my own PBN network yes you are right dear because only one PBN can't make you rank up in Google.
You will have to invest on minimum 10 to 20 (private blog network)  $180 x $20 = $ 3600 oh my god its really going to cost me $3600 for such kind of PBNs. Now I know that you going to close this window. But wait where are you going don't worry here I'm here for you. I found a solution for all my readers. yes, I really have a solution for you (you can use my personal PBNs network) In just a short investment and don't worry I'm going to charge high just simply message me and get the best price for you.

Here you can also go with the latest link building techniques of 2019

 

To Sum Up
The above-mentioned ones are some of the risk-free methods that you can use when you maintain the private blog networks. Similarly, you can explore some other risk-free ways on the World Wide Web. You should always remember Google's policies while working on PBN.
Summary
Reviewer
Review Date
Reviewed Item
Author Rating